Rabat, Morocco's political capital, embodies the country's unique blend of Arab, indigenous Amazigh (Berber), and European cultural influences. Home to the leading educational institutions in Morocco, Rabat offers students opportunities to move from the shops and cafes of the "European" city to the winding alleys and exciting markets of the old "medina" in a few minutes' walk. Moroccans speak multiple languages -typically including Moroccan Arabic, Modern Standard Arabic, and French, as well as possibly an indigenous language (such as Tamazight, Tashlehit, or Tarifit), English, or Spanish. Famous for distinctive dishes like couscous, tajine, and harira; Moroccan cuisine is delicious and world renowned, especially when home cooked with host families. Despite the influx of Western influences, Amazigh and Arab identity continue to play crucial roles in Morocco's traditional-yet-modern society.
Students in the Moroccan Arabic and Culture program live with Arabic-speaking Moroccan host families and attend classes at AMIDEAST's facilities in the bustling Agdal area of Rabat. The three-week program introduces students to Moroccan Colloquial Arabic and explores the essential elements of Moroccan cultural life. The program provides a rich portrait of this complex and dynamic country.
In addition to academics, AMIDEAST offers the following components:
in-country orientation
the opportunity to live with a Moroccan family
visits to historic sites in and around Rabat
one day excursion to a nearby city
transportation to Al Akhawayn University (for students enrolled in that specific program for the following semester)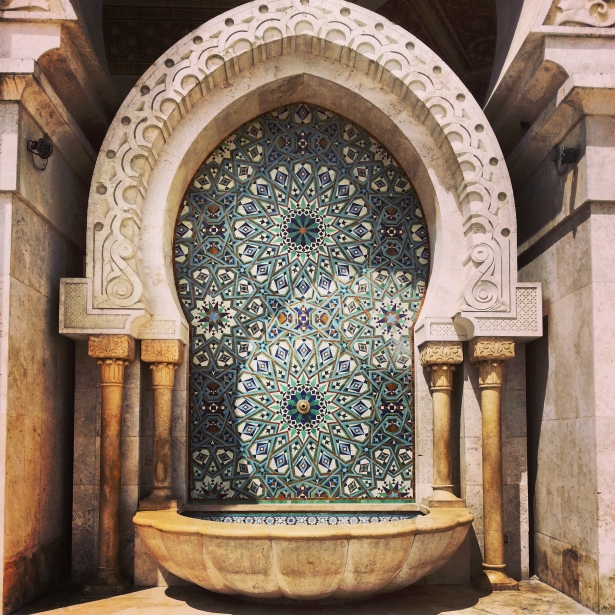 Academic Information
Students enrolled in the AMIDEAST Education Abroad Moroccan Arabic and Culture Program in Rabat take one 3-credit course combining 35 hours of Moroccan Arabic with ten hours of lecture/discussion in English on different aspects of traditional and contemporary Moroccan culture. Topics covered include the Moroccan political system, women and Islam, Amazigh culture, linguistic diversity, and Moroccan history.  The Colloquial Arabic portion of the course is structured to introduce students to the local spoken language, opening doors to communication with Moroccans.